With the year well underway, it is the time to get acquainted with (and start shopping) what are sure to be 2023's most popular jewellery design. Trending items have been started to show up in big brands's shelves. So, let learn about them to get yourself ready!
Here are the four trends that you can already see from now.
1. Bead Jewellery (in combination with stone)
Bead jewellery has been on the rise from end of 2022 and already become a key buy among the street style set. This year it is expected to be bolder when we are seeing a lots of stones in beading and in combination with gold chains/ hoop to bring out our own characteristics. 
Source: Yehwang
This trend is expected also about layering these beaded stone jewellery with other chain bracelets/ neckalces to bring a moderner and more active look to this 90s design. 
2. Not Your Grandma's Pearls
Pearls are not going anywhere, just more interesting new ways to wear them. Pearls symbolise strength and wisdom, so powerful women love them. But this time pearls will appear in more unusual shapes, unusual shapes, architectural embellishments, and materials that are anything but traditional. 
Klarna reported that pearl necklaces increased in purchase at 32% while pearl earrings were the third top-trending item of 2022.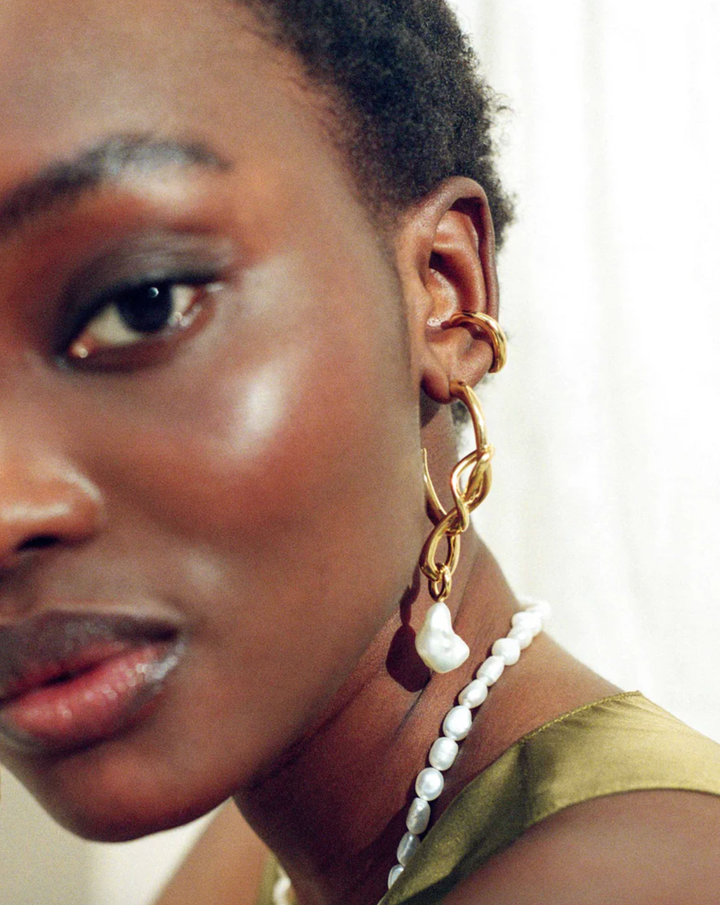 Source: Refinery29
3. Hoop golden earrings
Hoop golden statement earrings have been and will continue to be the trend of 2023. It shows up in all fashion shops, on the catwalk runway and even daily outfits. 
4. Charmed necklaces
Finally, we expect that charmed necklaces will become dominant this summer. It can be wore alone or in layering with other pendant necklaces.
Source: Yehwang